SILICONE BRACELETS – SIZES – STANDARD
SILICONE WRISTBANDS IN DIFFERENT LENGTHS AND WIDTHS
The silicone bracelets from deinband.de can be ordered in different lengths and widths. You can choose different lengths of wristbands to ensure that the bands fit perfectly for every age group.
CHOOSE THE CORRECT BRACELET LENGTH
Our silicone bracelets are available in five different standard lengths: from 210 mm for men to 160 mm for children. Of course, we can also produce other lengths if you need an intermediate length, e.g. 185 mm. The following pictures show which band length is most suitable for which age group.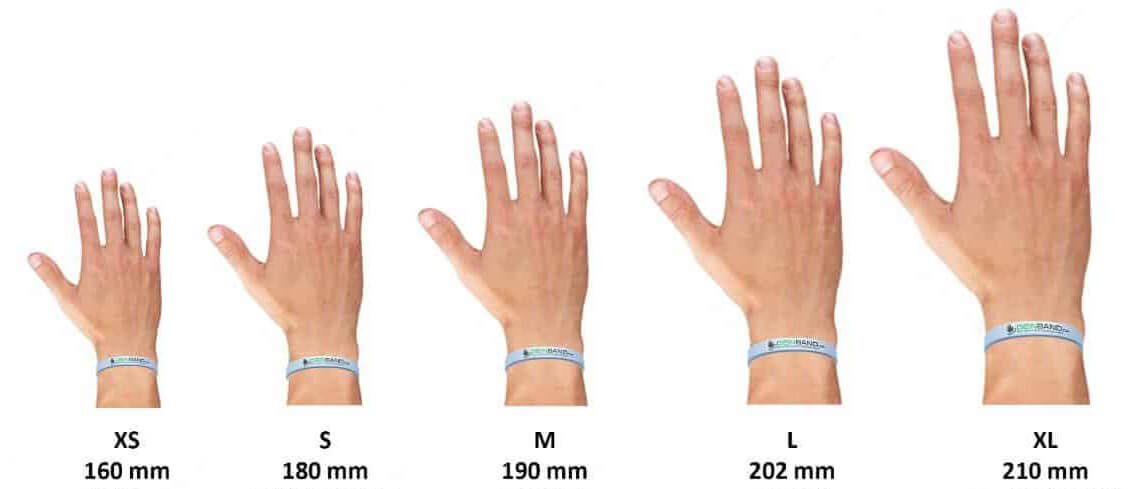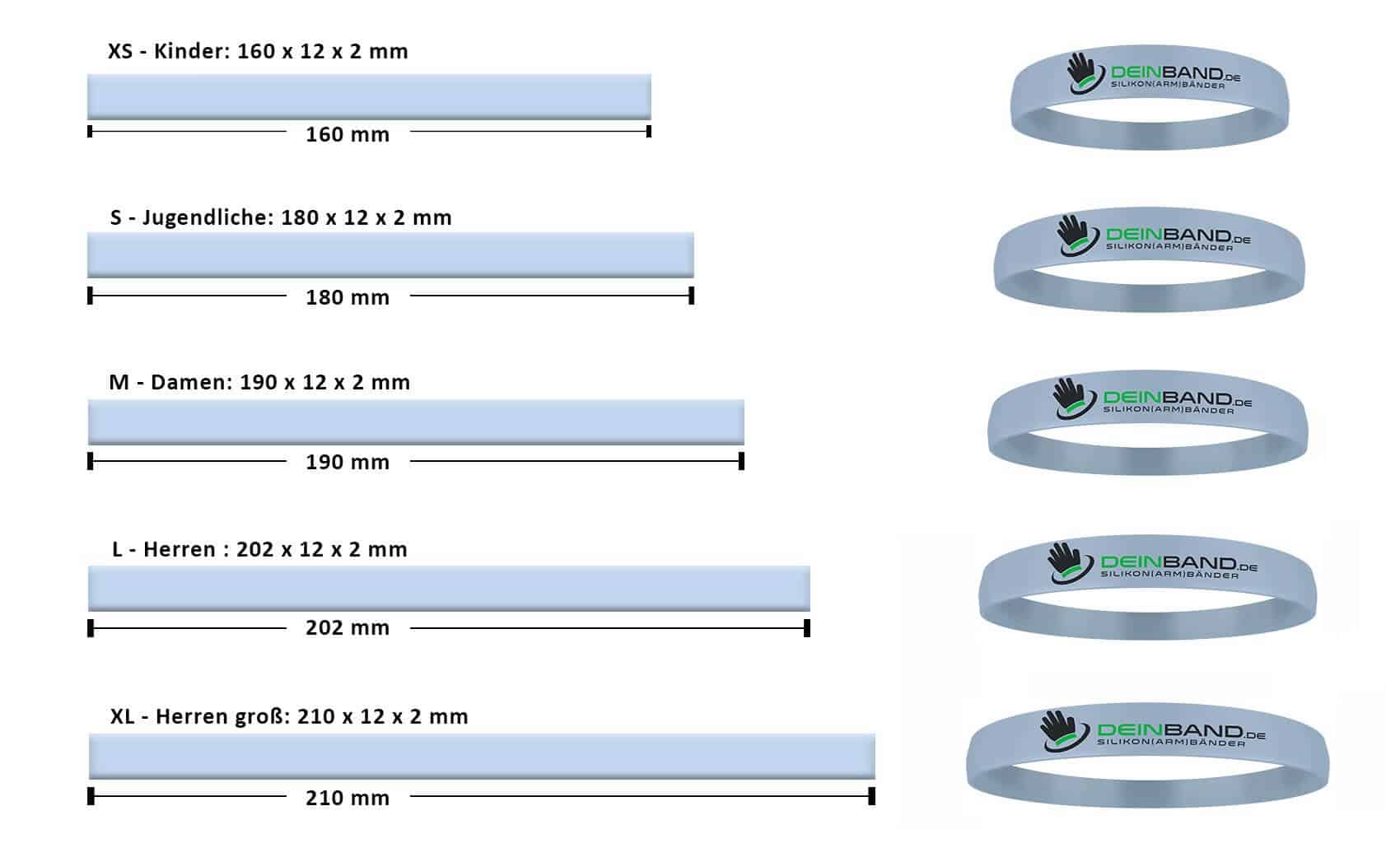 To ensure that you select the correct length of the bracelets, proceed as follows:
– Cut a piece of paper or cloth to the desired length.
– place the fabric or paper around your wrist and connect the two ends together.
– test whether the selected band length is suitable.
Of course, we can also send you sample bracelets in the desired lengths, so that you can try out which band length is suitable for your project with the silicone bracelets.
CHOOSE THE DESIRED BRACELET WIDTH
Our silicone bracelets are available in six different standard widths: from 25 mm (the very wide version) to 6 mm (very narrow bracelets).
Normally our customers order the standard width of 12 mm.
The following illustration shows the standard band widths we offer.

If you need silicone bands for another purpose, e.g. as a holder or protection, we also offer individual band sizes.
Up to a band length of 600 mm and a band width of 40 mm we can produce the sizes individually according to your requirements.
You can find more information here.