SILICONE BRACELETS – BAND SIZE
WRISTBAND LENGTH AND WIDTH
You can get silicone bracelets from deinband.de in different sizes. You have the choice of different band lengths so that the bracelets fit children and adults equally well and additionally different band widths.
BAND LENGTHS OF SILICONE BRACELETS
The normal silicone wristband is available in five different lengths: 210 mm – 202 mm – 190 mm – 180 mm – 160 mm. The following pictures show which band length fits which age group.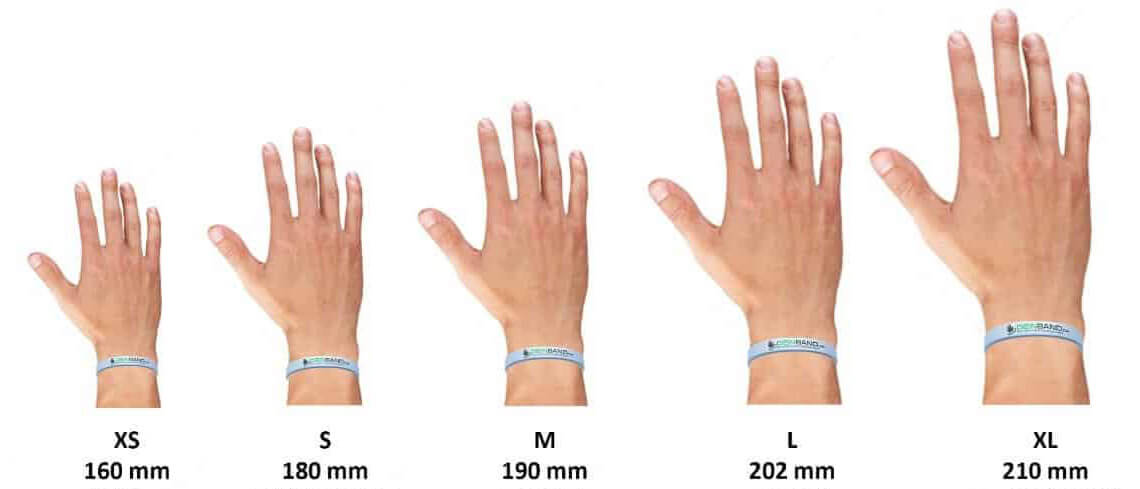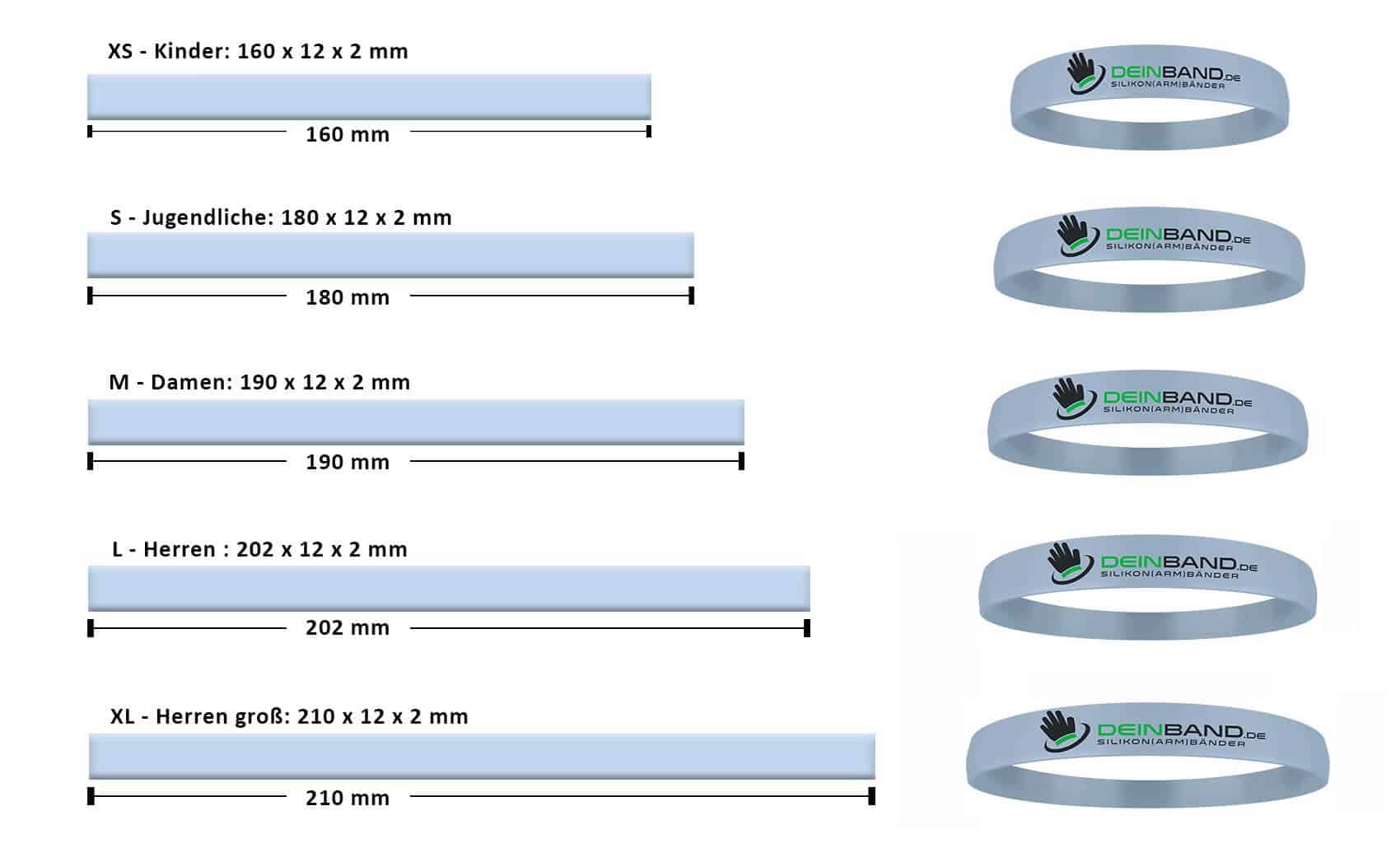 If you are not sure about the correct length for the silicone wristbands, simply cut out a piece of paper of the desired length, put it around your wrist and connect the two ends together.
BANDWIDTHS OF SILICONE BRACELETS
We offer the silicone wristbands in six different bandwidths: 25 mm, 20 mm, 18 mm, 15 mm, 12 mm and 6 mm. The standard width ordered by 80% of our customers is 12 mm. Below you will find a brief overview of the available widths of the silicone bracelet.

For a small surcharge, we also offer customer-specific sizes (e.g. 40 mm width or 3 mm thickness). You can find more information on this here.